Team Captains (or Co-Captain) are required to record their WINS online @ allcityahtletics.org.....record your win by 3pm the day following your game
1) Login to your ACA Dashboard Page using your registered team captain member account:
MUST BE the registered account of the Team Captain or authorized Co-Captain account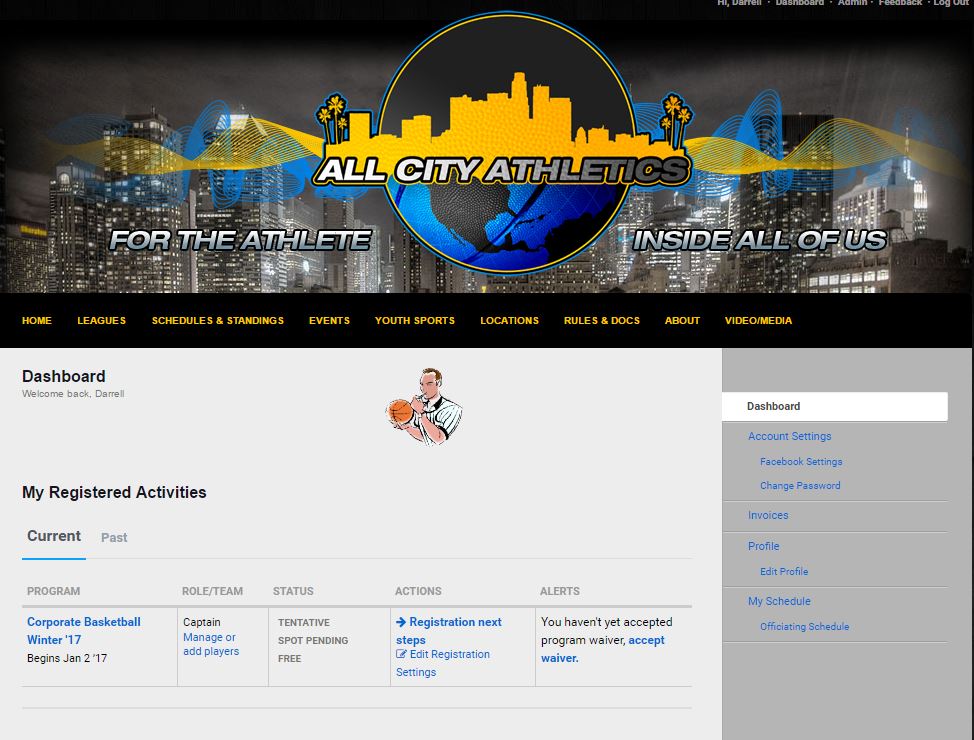 2) Click Your Current Team Name. From your team page, click "Schedule" under your team name (not the right side panel)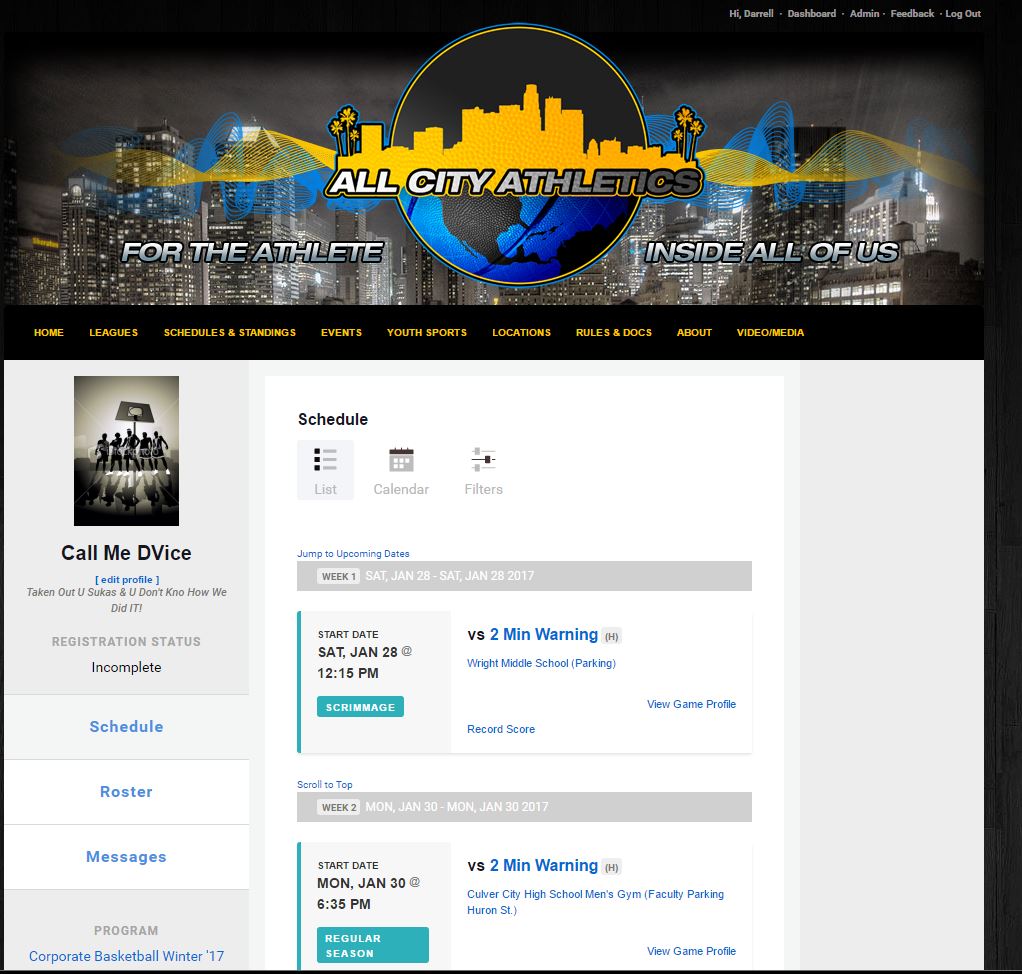 3) Scroll down to view games & Click "Record Score" *only available 1 hour after tip-off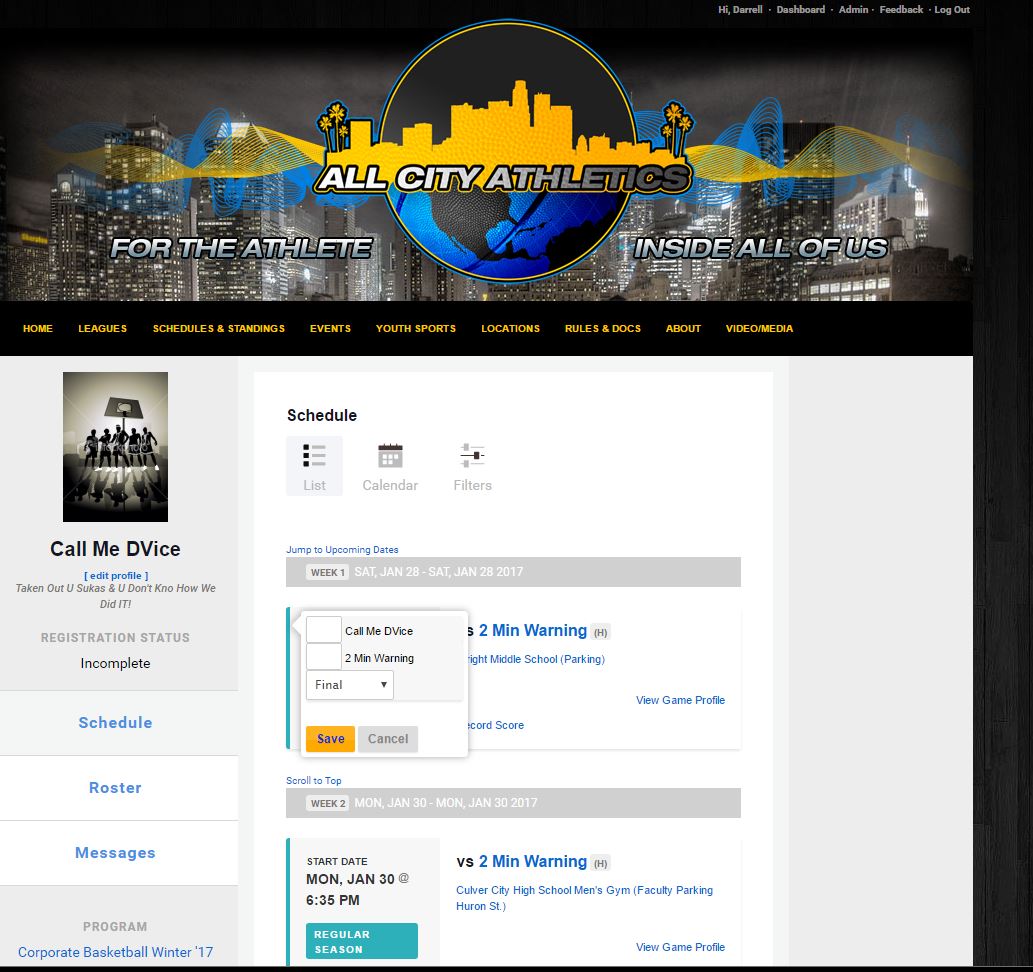 4) Record Scores Options: Final, Final (OT) & Forfeit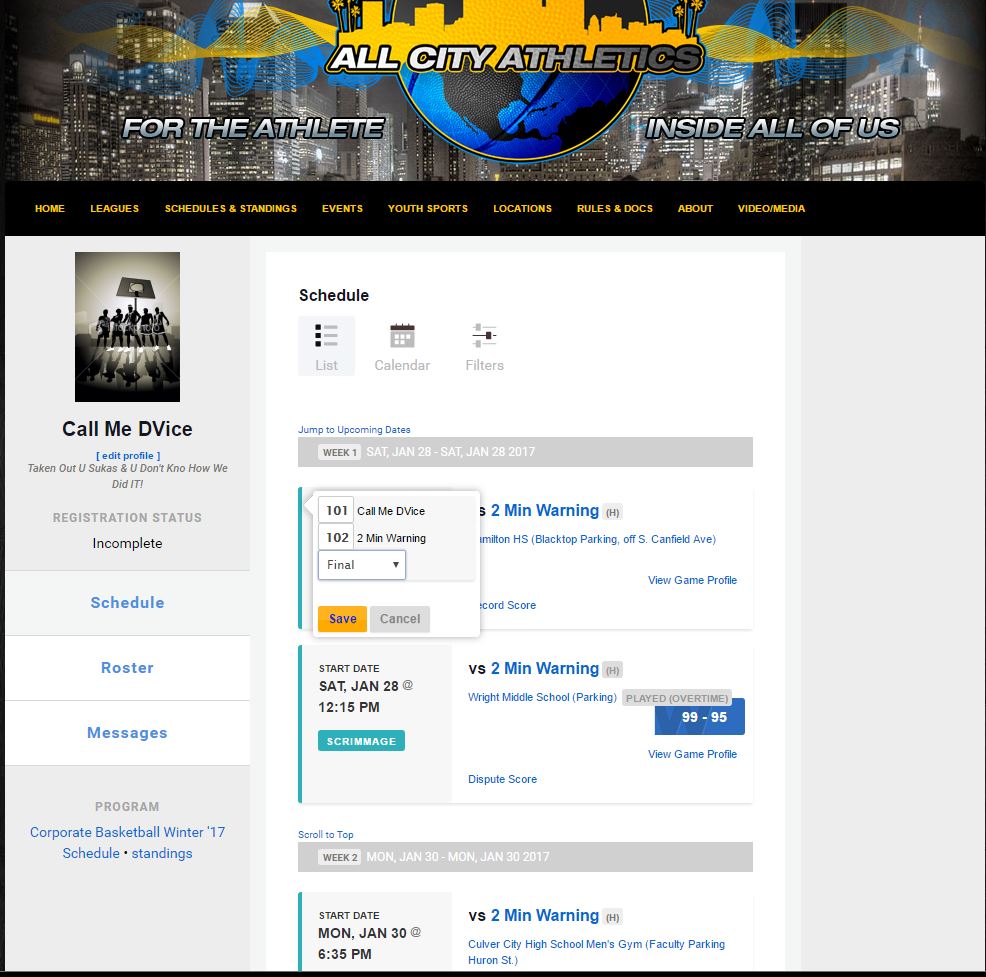 5) Recorded Scores: FIN!!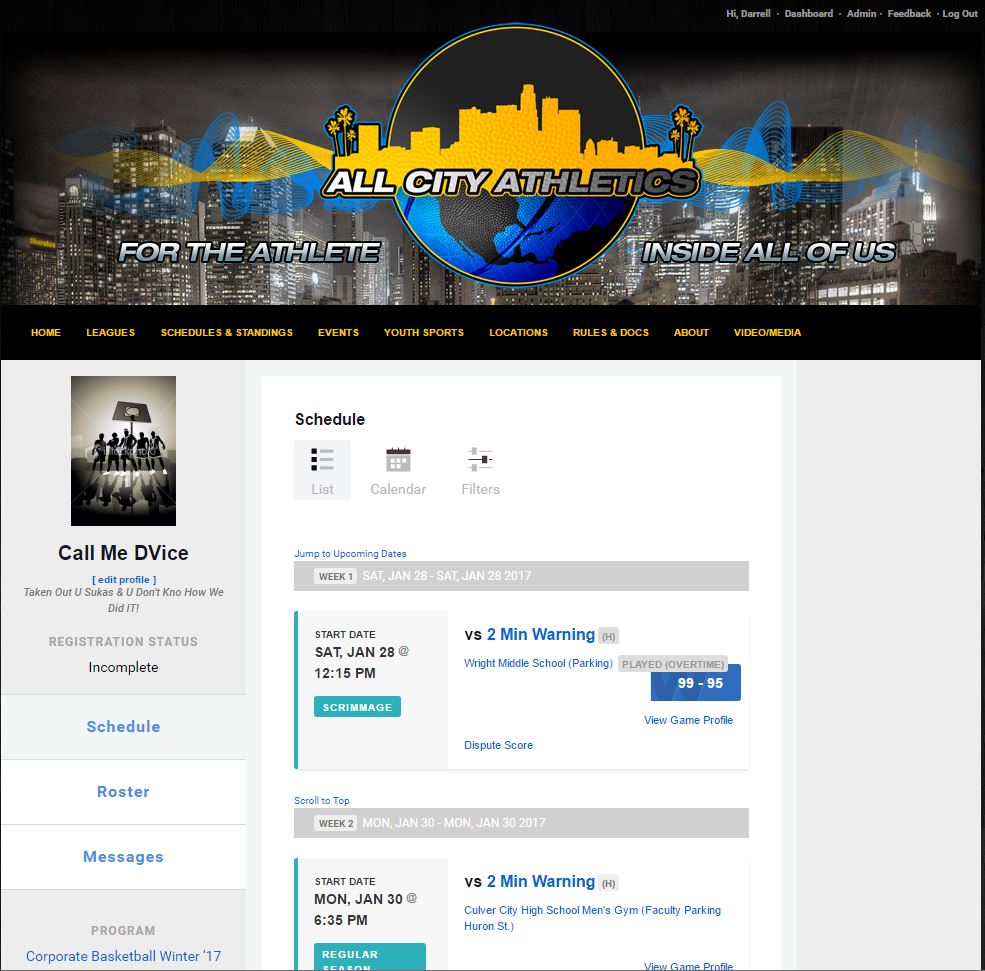 (844)977.2922 w/sms
Office Hours 11 am - 3 pm
In-season Game Day Until

11 pm

(

424

)

209

.

8310

w/sms
**No Holidays**