A D U L T B A S K E T B A L L
CONSOLATION / PRESEASON GAMES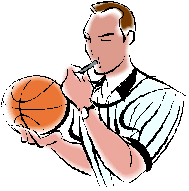 ADMINISTRATOR
Consolation games are offered to the post-season eliminated teams complete your 10 game season.
Preseason games are offer to all registered (PAID) Teams for any upcoming season
The consols/preseason games are played CHAMPIONSHIP WEEK and the week following.
Teams MUST request, by email or text and prepay the official fees 5 business days prior schedule.
How to Schedule CONSOLATION / PRESEASON GAMES
What we need from you as a team captain:
1) Send your Consolation / Preseason game request The night your team has been eliminated contact us (text & or email) to be invoiced for 1 & or 2 consolation/preseason games per your request.
2) Include your game time preference for scheduling consideration
3) Pay the invoice by the deadline specified in the email.
Unpaid will be voided and no game will be scheduled.
If you have not received an invoice within 48hrs give us a call/text

424.209.8310
If an opponent accepts, the game gets scheduled.
If declined/not scheduled a refund for the prepaid official fee is issued, or credit towards a future game or registration is available.
Please keep in mind, when teams decline (does NOT request a game or meet the deadline to prepay) the game is officially a forfeit by an opponent (no forfeit fee).
We are not responsible refund registration dues for team forfeitures.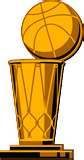 WEEK #3 - CHAMPIONSHIP & CONSOLATIONS / PRESEASON

DIVISION CHAMPIONSHIP - SEMIFINAL WINNERS

+ CONSOLATION GAMES FOR ELIMINATED TEAMS

(CONTACT ACA PRIOR TO SCHEDULE)
WEEK #4 - CONSOLATIONS / PRESEASON continued...

CONSOLATION GAMES FOR ELIMINATED TEAMS

(CONTACT ACA PRIOR TO SCHEDULE)
(844)977.2922 w/sms
Office Hours 11 am - 3 pm
In-season Game Day Until

11 pm

(

424

)

209

.

8310

w/sms
**No Holidays**