allcityathletics.org presents...
The Culver City Parks and Recreation Department
A D U L T B A S K E T B A L L
Men - Women - Coed - Mature (35 & Older) - Corporate - Entertainment -
Organizations (Religious, Ethnic, & Social Groups)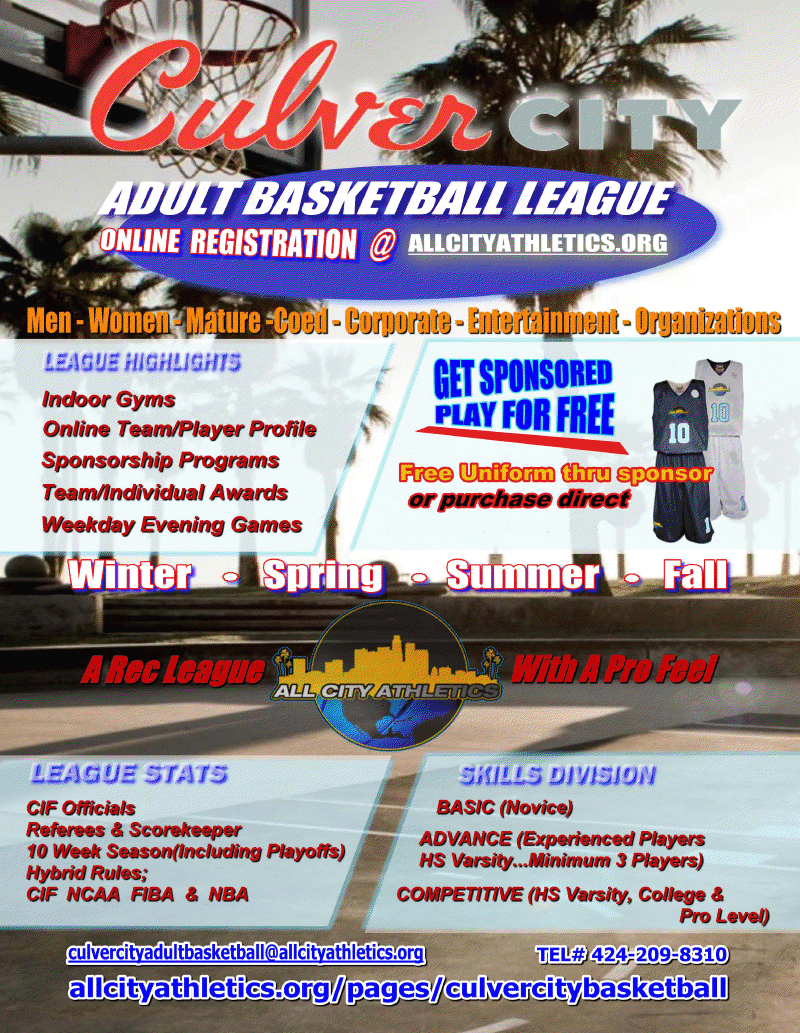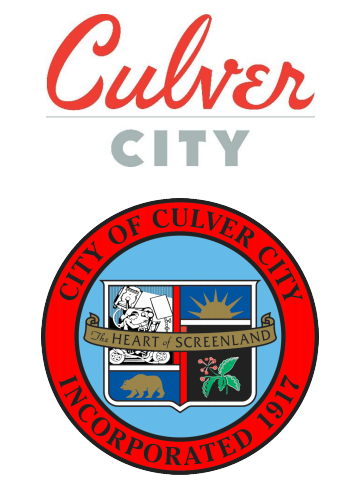 Culver City Parks & Recreation Community Services (CCPRCS) Dept is offering the ultimate recreation experience with adult basketball for the.

CCPRCS leagues are for everyone from the working professional, to the weekend warrior Choose from evening games during the week or on the weekend mornings & afternoons.
Our Leagues




10 games (Includes Post-Season)




Weekday evening games

Game Days: Mon, Tues, Wed, and Thurs

Games Play Hourly Starting @ 6:15pm (last game 9:35pm)




"Player Friendly" rules

Competitively Balanced Divisions

Team Fees:

$65/player (

$455

min)
$40 Officials Fees per game, per team

*4.35% online processing fee

We accept cash, money orders, and checks (payable to All City Athletics, Inc.)
$25 fee will be charged for all returned checks.

$10

processing fee will be charged on refunds and take 4 to 6 weeks to process.




Levels of Play

Basic Division

Come One! Come All! A division for the Novice.

The athlete that is looking for a fun social recreational alternative to the treadmill

Advance Division

Adult League experienced players

At least three players with HS Varsity level talent

G

ame Sites:

Culver City High School Mens Gym, Veterans Park & Local Gyms

Teams Allowed Per Division: minimum Four (4); MAX Ten (10)

Rules Mix from NBA Jump Ball, 24 Shot Clock, FIBA & CIF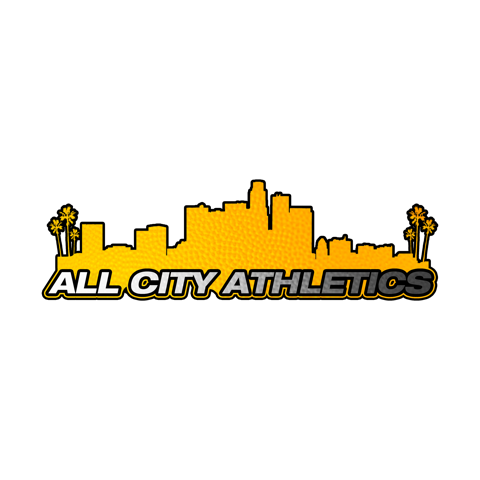 Powered by All City Athletics Sports, Inc.